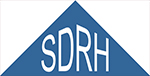 We make your task easy



Call us at: Mobile-: +91 9999598664, 9910780133 or mail us at: [email protected] or [email protected]
---






Website Designing & Development
SERVICES
SDRH well-honed capabilities, methodologies and technologies for IT services complement our business consulting services to define, optimize and align our clients' business strategy with technology initiatives. Our services address specific needs of enterprise IT programs, or communications and Internet technology product development and also data management. Clients benefit from seamless coordination across strategy, implementation, and management of their technology programs; and from our expertise in focused industries, strong quality orientation and distributed project management capabilities.
We are providing our services in the following area:
* Development*Consultancy*Corporate Training
The Development House focuses on developing software solutions based on user requirements. We offers custom software solutions in e-commerce, Internet / Intranet Applications and Client/Server applications.
We provide solutions based on new and emerging technologies on the following platforms:
Microsoft VB, Vb.NET, ASP. NET, C#, J2EE, XML, Scripts, as Development tools
.
Oracle, MS SQL, MS Access as databases
Application Servers such as Web Logic, Web Sphere, IIS, Oracle Application Server And Operating Systems like DOS, Windows 95 / 98 / 2000 / NT / XP, Linux and Unix.
Web Designing tools like Flash, PhotoShop, Front Page, Dream Weaver, etc

Complete E Commerce Packages comprising
1. Domain Name Registration. 2. Web Space Allotment.
3. Web Site / Portal Designing & Development.
4. Conversion of Existing Web Site into any Indian Languages.
5. E-Mail Services with Online / Offline Correspondence.
While making an organization automated, it is too difficult to decide which type of Hardware and Software is required. We make your task easy by suggesting you the best configuration throughÂ
our consultancy.

Corporate Training
Providing Corporate Training to Executives is one of our strengths. We provide quality information technology education to corporate clients at their own premises.
Multimedia CD Presentation:
The benefits of the interactive CD media, coupled with the immediate delivery of high quality audio, video or Flash presentations, means that CD-ROM a powerful marketing tool now a days .

We create CD-ROM's keeping in mind the following objectives:
New product launch
Corporate presentations
Product catalogue for International and Domestic Market
Product Manuals
Customized multimedia presentations or Flash Development
Generate Quality sales enquiries
We offer bulk SMS & bulk email services to promot your business.
Quality is a key driver at SDRH. We are committed to provide quality solutions to our clients. We work on the principle
PLA SCREEN SHOTS