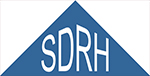 We make your task easy



Call us at: Mobile-: +91 9999598664, 9910780133 or mail us at: [email protected] or [email protected]
---






Website Designing & Development
CLIENT LIST
Some of our Major Clients for whom we provided Business Solutions Software & websites as per their requirement.
Allahabad Bank
MTNL
Central Bank of India
LIC
PHD Chamber of Commerce & Industry
American University of Integrated Medicine
Word Association of Integrated Medicine
Global Impex(USA)
Aqua Fresh
Shubham Nursing Home
Banaras Heart Hospital
Ravi Associates
Vanita Polytechinc
Nirmal Dham Welfare Society (NGO)
Sixstrings Entertainment (Event Company)
Laparoscopy Hospital
Sumit International (Manufacture & Exporter Co. )
Kunjapuri Exports
Vyaktitva HR
Pioneer Ebizz Pvt. Ltd. (MLM Co.)
H. R. Network Pvt. Ltd. (MLM Co.)
In Paradise Pvt. Ltd. (MLM Co.)
Life Style Development Consultants
www.samastipur.com
Gyan Corporate Services Pvt. Ltd.
www.virjanandwelfare.com (MLM Co.)
Wadhwa Associates (P) Ltd
Om Solution (USA)
Hahnemann Pharmaceuticals Pvt. Ltd.
21st Century Signs
Tek Chand Handloom House
Arcmate Design Associates
East Delhi Public School
Aqua Fresh
Indira Congress (A Political Website)
Nai Delhi (www.naidelhi.org)
Belle Aarogya Biotech (P) Ltd. ( Presentation)
snera Estates (www.sneraestates.com)
www.dharohartheheritage.co.in
Media fraternity (www.medfra.org)
Ahuja Associates (www.propertyncrindia.com)
Nuj India (www.nujindia.org)
www.newscan.in
www.suchanonline.com ( A information Portal )
Dharohar-The Heritage
NBC(Nation Building Center)
NG TechSoft Pvt. Ltd.
Attire World
Many More …….
PLA SCREEN SHOTS